Electrician in Richmond Hill Markham Toronto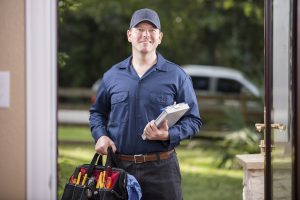 We are Licensed electrician, licensed electrical Contractor
Electrical Contractor in Richmond Hill Markham Maple Toronto we have expertise, deep knowledge, perfect reputation, workmanship & affordability
Renovation & upgrades electrical panel electrical fuse box in Richmond Hill Markham Toronto
Electrical repair in office in Markham
Wiring and rewiring commercial stores and restaurants in Markham and in Richmond Hill
New house home construction wiring in Newmarket Aurora Richmond Hill Markham and North York
Home fast cheap same day electrical troubleshooting in Vaughan Maple Toronto,
Richmond Hill LED lighting pot lights install in Markham
Warehouse distribution electrical system, wiring and lighting in Newmarket Richmond Hill
Tripp breaker, electrical problem, flickering lights, blown fuse and short circuit in Vaughan Toronto Richmond Hill Maple Aurora
GTA North York Markham affordable kitchen  basement circuit wiring renovation best price guaranteed
New Wiring. Rewiring. Outdoor pot lights, Outdoor plugs. We can Run new line. Fix messy wires and fix old wiring
Electricians run new line in Toronto Markham Aurora Newmarket . Install receptacles in Maple, light power sockets in Aurora , lights in Toronto, dryer in Vaughan, stove in Markham, microwave in North York, and neat up old, unsafe, ugly  wiring in Toronto.
We will solve ESA problem, pass ESA inspection, do best electrical job, find the best solution for your electrical needs in Richmond Hill Toronto Newmarket Markham
Best Basement Wiring Electrician in Toronto North York Richmond Hill Mississauga . Finish basement rewiring and correct any electrical problems
Electrician for House  with unfinished basement wiring and   electrician in Richmond Hill Thornhill
We can Organize, remove, neat up and untangle messy wire in Richmond Hill Toronto Markham
Add capacity to panel electrical, upgrade fuse box, upgrade panel , install a subpanel in Newmarket Markham Richmond Hill
Basement wiring in Maple, Toronto, Thornhill, Markham, Vaughan, North York, King City
Electrical Contractor in Richmond Hill, Toronto ,  GTA
Unfinished basement wiring, Basement Renovation Wiring Electrician in Richmond Hill. Finished basement rewiring, add stove line in basement